"Hey, I was wondering if anyone knew how to record Skype conference video on my computer?
Any software allows me to record Skype calls, including video and audio?
I need help with recording Skype calls."-These questions from Skype users who want to record a Skype call on PC with an easy way.
Skype, as the most popular communication tool, it helps millions of people to keep in touch with their friends, family and business associates. We make many important calls quiet regularly using Skype, like interviews, language lessons, business meeting, specific instructions and so on. Sometime, we want to record Skype on my computer for replay or share with other parties. However, Skype doesn't contain recording function.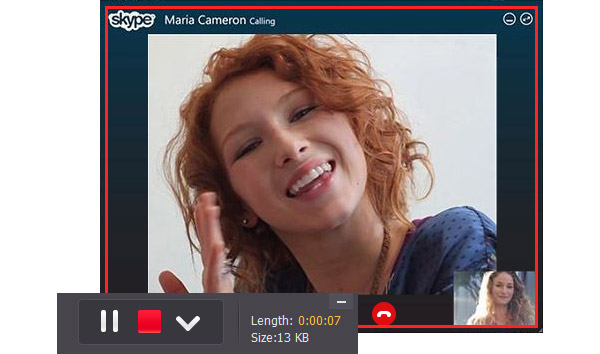 Luckily, this is a solution to record a Skype call with help of Skype Recorder. It enables you to record Skype calls including video and audio with ease. Apart from recording Skype video, this Screen Recorder can also capture any streaming video and audio on your computer. To learn some detailed information on recording Skype video calls, please read following step-by-step user guide.