Flipsleek, sharable and totally designable
Flip Video Converter
Introduction

Flip Video has only been around for a few years, but in that span they have made an astonishing impact on the camcorder market. The core concept is simple: make the camcorder experience as simple as possible. Flip camcorders offer virtually no manual controls, store all video on internal memory, and feature a distinctive flip-out USB. Flip Video, which is now owned by Cisco, is the #1 retailer of ultracompact camcorders and has been since their debut in 2007.
Flip SlideHD
The Flip SlideHD (MSRP $279) is the newest member of Pure Digital's burgeoning family of ultracompact camcorders. From a performance perspective, the SlideHD doesn't offer much of an improvement over previous models—but the camcorder features an innovative playback interface and a new slideable LCD touchscreen that really give the SlideHD some unique characteristics. Our testing showed the Flip SlideHD offered a significant improvement over the Flip MinoHD when it came to video performance. The SlideHD doesn't have any additional settings or modes—everything is still bare-bones recording—but its auto white balance and exposure gave us better results than previous models.
Flip UltraHD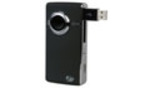 After releasing an HD version of its Flip Mino camcorder late last year, Pure Digital has finally provided the same update to its larger Flip Ultra models. The Flip UltraHD, which features a new video compression engine, 8GB of internal flash memory, an HDMI output, and 720/30p HD video recording, is currently on the market for $199—that's $30 cheaper than the Flip MinoHD if you're taking notes. The camcorder also features the same, easy-to-use uploading software that has made Flip camcorders the favorite of YouTubers and video bloggers alike. With YouTube now firmly supporting HD video, the Flip UltraHD is arriving at just the right time for novice users to catch onto the high definition bandwagon.
Supported & Solutions
Samples
Camcorders Supported
Format
Solutions
.mp4
Flip Video to HD Solutions
How to Convert Flip Video
If you are using one of the Flip Video like MinoHD, SlideHD, UltraHD and want to convert those 1080p h.264 videos for further use, you may want to convert and output them without any quality loss. If you are looking for editing MinoHD, SlideHD, UltraHD, iCoolsoft Flip Converter is the solution for you to convert Flip Video H.264 MP4 to other HD format you want.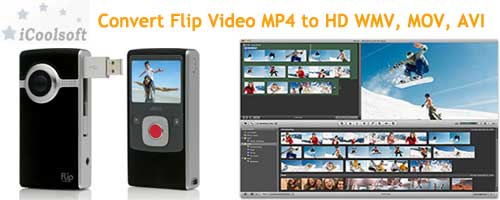 Below is the quick guide for you to convert Flip Video with iCoolsoft Flip Video MP4 Converter.
Step 1. Import Flip Video MP4 to iCoolsoft Flip Converter.
After the movie clips are transferred to computer hard drive, run iCoolsoft Flip Converter. Click the "Add File" button to browse the Flip Video .mp4 files for conversion.
Step 2. Choose HD output format.
In the Profile area, choose the HD Video category and the choose the HD MOV, HD AVI or HD WMV in the drop down list.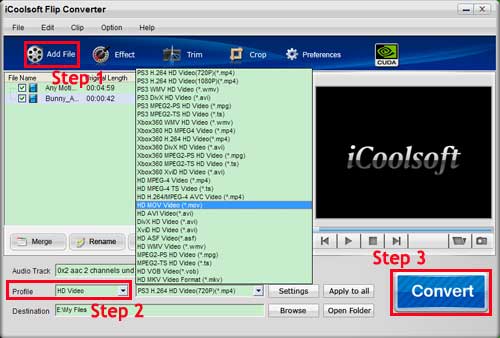 To change the encoding settings, just click the "Settings" button next to the Profile area.
Step 3. Convert Flip HD MP4.
Click the "Convert" button under the preview window, and the Flip Video Converter will start converting Flip Video to HD MOV for editing with high quality.