How to Convert MOD to FLV?
What is MOD?
MOD is a standard definition video recording format used by JVC, Panasonic and Canon in some models of digital camcorders. MOD is file-based format that is stored on a random-access media. Directory structure and naming convention are identical except for extensions of media files. Standard definition video is stored in MPEG program stream container files with MOD extension; in most other systems these files have extension MPG or MPEG. MOD video can be viewed on a computer with a player that is capable of reproducing MPEG-2 video. This video can be easily authored for watching on a DVD player without recompression, because its encoding scheme, data rate, frame rate and frame size closely matched parameters of DVD-video.
How to Convert MOD to FLV?
To convert MOD to FLV format, we need first of all install in our computer a MOD to FLV Converter. Download it from here:

Step 1: Click "Add Video" button to import MOD videos. You can also use "File" menu.
The software allows you to import several files at a time which can save you much time and energy. The imported files will be listed in the file list. Select one from the file list and then you can preview, edit, and set the output parameters for it. You can set different output formats for different files.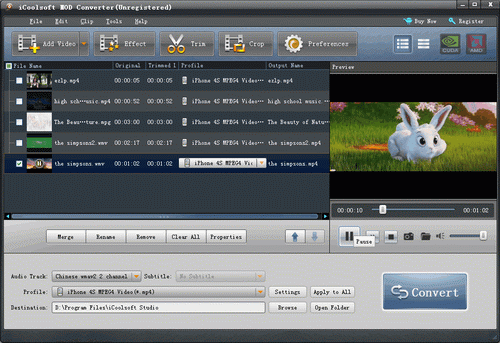 Step 2: Open "Profile" drop-down list and choose FLV as the output format.
Click "Browse" button to set output path if you do not want to use the default folder to storage the converted files.
Step 3: Select a video and use "Effect, Trim, Crop" buttons on the tool bar to edit it as you like. If you want to join several files, select them from the file list and click the "Merge" button.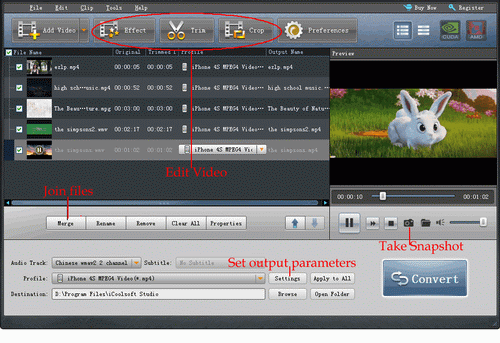 Step 4: Click "Convert" button to start converting MOD to FLV format.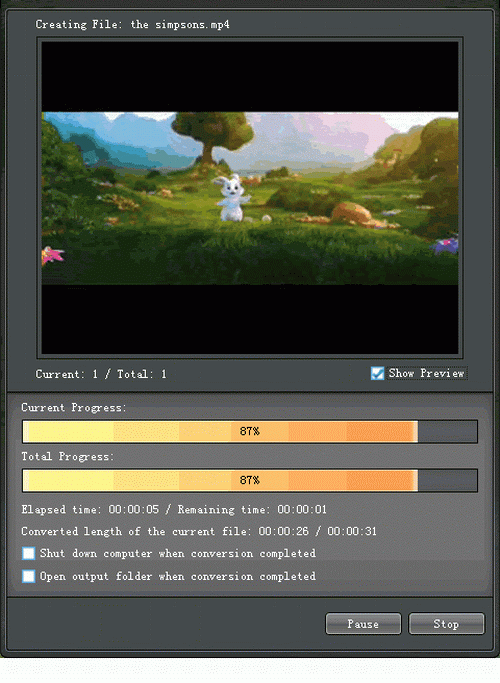 With the above 4 steps finished, you can get the FLV files converted from MOD format. Then you can share the original recorded MOD files with others by uploading the FLV files to Internet . How convenient it is!
Related articles:
How to Convert JVC Recorded MOD Videos?
How to Convert MOD Videos into Sony Ericsson 3GP Videos?
How to Convert MOD Video to MOV Format?
How to Convert MOD Video into MP4 Format?
How to Convert MOD to MPEG/MPG?
How to Convert MOD Files to VOB Format?