How to Convert AVCHD to AVI Format?
What is AVCHD?
AVCHD is a tapeless high definition recording format. Instead of a tape, 8cm DVD media was chosen to the recording medium for AVCHD content. Blu-ray Disc would have seemed like a more logical choice considering the content that would be recorded into the format, but the DVD format was chosen for reasons of costs. Users being required to use blank Blu-ray media would make the format less affordable and would take away some of its charm when compared to other rival formats.
What is AVI?
AVI, which stands for Audio Video Interleave, is a Container format used by Microsoft's Video for Windows multimedia framework. Since it was developed for Windows 3.1 in 1992 it lacks some features found in newer containers like MPEG or MP4, but is still widely used by consumers and even supported by some standalone DVD players. Although still supported in Windows, and suitable for certain formats like DV, it's not a good general purpose container, and even Microsoft uses other containers for their own video formats.
Steps for you to convert AVCHD to AVI format.
First of all, free download AVCHD to AVI Converter and install it in your computer. Launch it after the installation.
Secondly, click button "Add Video" to add the AVCHD file you want to convert. You can also use the "File" button.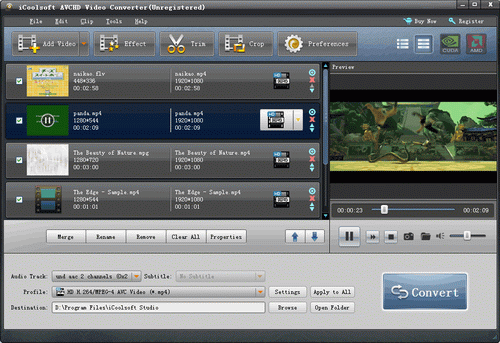 Thirdly, choose the AVI output format from "Profile" drop-down list.
Tips:
> Click button "Settings" to set the output parameters.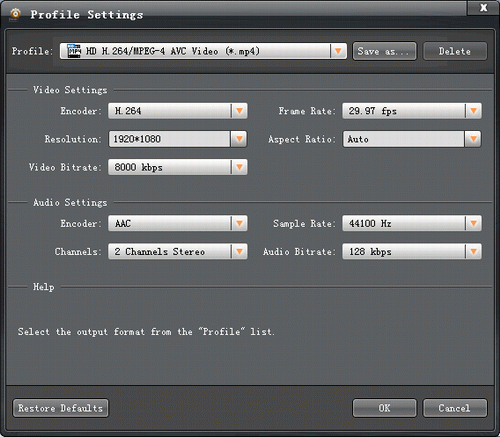 > Button "Effect" can help you to adjust the Brightness, Contrast and Saturation of the original file; button "Trim" enables you to trim any time-length of clips; button "Crop" allows you to select "Zoom Mode" and remove the black border around the movie. You can also add text/picture watermark in the "Edit" window.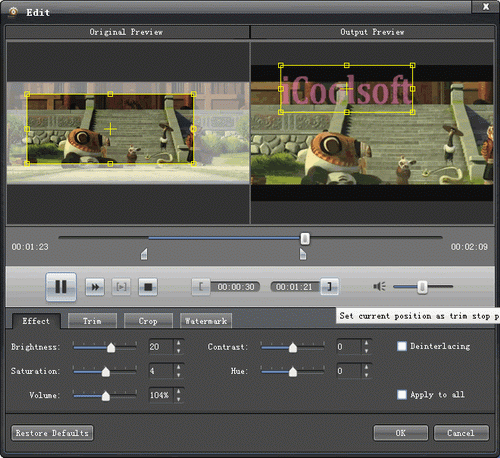 Fourthly, click button "Browse" to set the destination for the output files.
Lastly, click button "Convert" to start converting AVCHD to AVI format.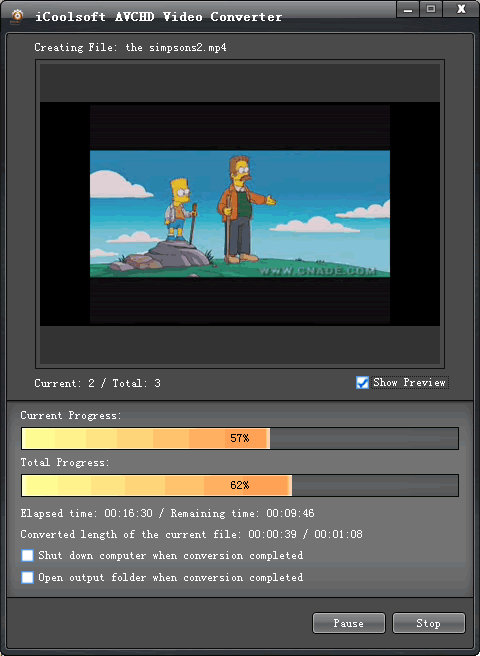 The above five steps are all you need to do to convert AVCHD to AVI format using this powerful AVCHD to AVI Converter. The conversion speed of this software is very fast. And the software also supports batch conversion so that you can import several files at a time and convert several files to different formats at the same time.